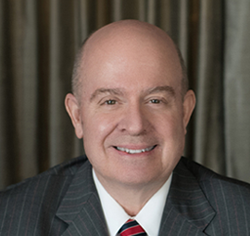 Mr. Raleigh focuses his practice in areas of employment, corporate disputes, bankruptcy adversary proceedings and commercial litigation. Mr. Raleigh has been the lead trial counsel in several substantial employment and directors and officer's liability cases. He has been a lead attorney in trials involving federal RICO claims, commercial financial frauds, defense of corporate officers and directors in both federal and state proceedings involving allegations of fraudulent conduct. Mr. Raleigh has successfully litigated and tried numerous cases involving employment discrimination, wrongful discharge claims, federal and state "representative" actions involving race, age, sex, disability and national origin and discrimination under the EEO laws and pattern and practices discrimination claims brought by the EEOC. Mr. Raleigh has also successfully tried cases involving employment contracts, defamation, tortuous interference with employment or other business opportunities, FMLA actions involving wage and hour issues, and independent contractor/employee status disputes. Mr. Raleigh has participated in numerous cases involving partnership disputes and issues of corporate governance. Mr. Raleigh has successfully tried cases involving post-employment competition and misappropriated trade secret issues in both state and federal courts. He has defended numerous employers before the EEOC and state human rights agencies involving administrative charges and contested hearings. Mr. Raleigh has extensive experience in arbitration and mediation of commercial and employment disputes as well. A number of companies have retained Mr. Raleigh to conduct internal investigations. Mr. Raleigh conducts audits of various companies including personal manuals and human resource practices and he has prevented or eliminated a company's exposure to discrimination or other employment claims in numerous instances. Mr. Raleigh has also assisted companies by implementing procedures to avoid employment disputes that may arise particularly during work force reductions.

Mr. Raleigh is the author of numerous articles and publications involving trial practice, his role as being a former editor of Barrister Magazine. Mr. Raleigh has been an instructor of trial advocacy for attorneys seeking admission into the Federal Trial Bar in addition to his extensive trial experience in both state and federal courts. Mr. Raleigh is an arbitrator for the Chicago Mercantile Exchange and National Futures Exchange as well as serving as lead arbitrator in the Circuit Court of Cook County Arbitration Panel.

Mr. Raleigh is a Senior Fellow in the Litigation Counsel of America, which is an honor society of trial attorneys restricted to less than one-half of a percent of American lawyers.
Practice Areas
Education
Loyola University Chicago, JD, 1980
Loyola University, Chicago, BS, 1976, Loyola University, M.A., 1978
We are working remotely and are accessible for your legal needs.