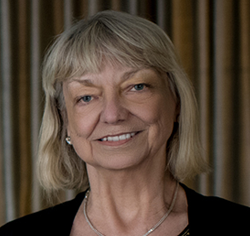 Helen Jensen joined Nisen & Elliott as an Associate and became a Partner in 1996. Ms. Jensen concentrates her practice in real estate, secured financing transactions and estate planning. She has practiced real estate law since 1987 and handles all aspects of real estate transactions, including acquisition and sale of commercial, industrial and residential properties; negotiation and development of real estate financing documents; negotiation and development of lease and sublease documents and other contract documents; consultation on appropriate choice of entity for ownership purposes as well as structuring of tax-deferred exchanges and other tax-advantaged matters. Ms. Jensen represents a number of construction trades in connection with legal issues requiring timely advice in mechanic's lien actions and negotiation and development of construction contracts. Ms. Jensen represents lenders in connection with real estate and inventory financing transactions. In addition, Ms. Jensen has advised clients on their estate planning needs, including establishment of trusts, avoidance of probate and saving of estate taxes.
Practice Areas
Education
DePaul University, JD, 1987
DePaul University, BA, 1983
We are working remotely and are accessible for your legal needs.