PRACTICE GROUPS:
EDUCATION:
Marquette University, BA, 1975
Law School of Gonzaga University, JD, Cum Laude, 1979
University of Florida, L.L.M. (Taxation), 1981
International Law at London School of Economics under auspices of the University of Notre Dame
Nisen & Elliott, LLC
200 West Adams Street | Suite 2500
Chicago, IL 60606
Phone: (312) 346-7800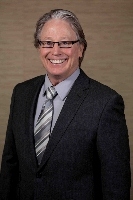 Bob Middleton joined Nisen & Elliott as a Partner in 1990. Mr. Middleton is a general counsel for several closely-held family businesses -- both corporations and partnerships. In addition, Mr. Middleton is tax counsel for public charities, private foundations, and tax-exempt organizations. Mr. Middleton enjoys a national practice in the income, estate, and gift tax areas, including federal tax controversies, and is admitted to the bar and has practiced in both Illinois and Washington.